Krk Island's allure lies in its golden beaches, turquoise waters, and secret caves - each a treasure waiting to be discovered. From the coastal cave Biserujka, the submerged wonder of Vrbnik, to the romantic allure of the Blue Cave, Krk's caverns are a must-see.
The Jewel of Omišalj: Biserujka Cave
No journey to Krk is complete without a visit to Biserujka, Krk's most renowned cave. It's located in the island's northern part. Biserujka welcomes visitors with a fenced walking trail that leads into a world of natural wonder.
Inside, you'll find seven halls and rooms adorned with beautifully lit stalactites and flowstones. The cave houses six endemic species and even the remnants of a 24,000-year-old cave bear. It bridges the gap between the island's present and prehistoric past.
The Underwater Majesty: Vrbnik Cave
For diving enthusiasts, Krk offers an exceptional underwater treat near the city of Vrbnik. Accessible only to trained divers, the entrance lies 15 meters beneath the sea, leading to a 30-meter-long cave.
Partially lit by a surface hole, the cave presents a spectacular aquatic spectacle. Each dive reveals a unique perspective of Krk's underwater world. From the fascinating marine life to the intriguing rock formations.
The Romantic Retreat: Love Cave (Blue Cave) of Plavnik
Located on the nearby island of Plavnik, the Blue Cave, or Love Cave, is a tourist favorite. Despite not being on Krk, its charm is irresistible. The entrance to this coastal cave can be reached by swimming, diving, or walking. It accommodates non-divers and professionals alike.
Inside, a small beach awaits, illuminated by a magical blue hue as daylight filters through an opening. It's a place of romance and tranquility. The perfect locale for those seeking a different kind of adventure
Welcome Home to Contessa Villas
After a day of caving, retreat to the luxury of one of the Contessa Villas. Perched atop the cliffs, our villas offer breathtaking sea views. They set the stage for peaceful relaxation after an adventure-filled day.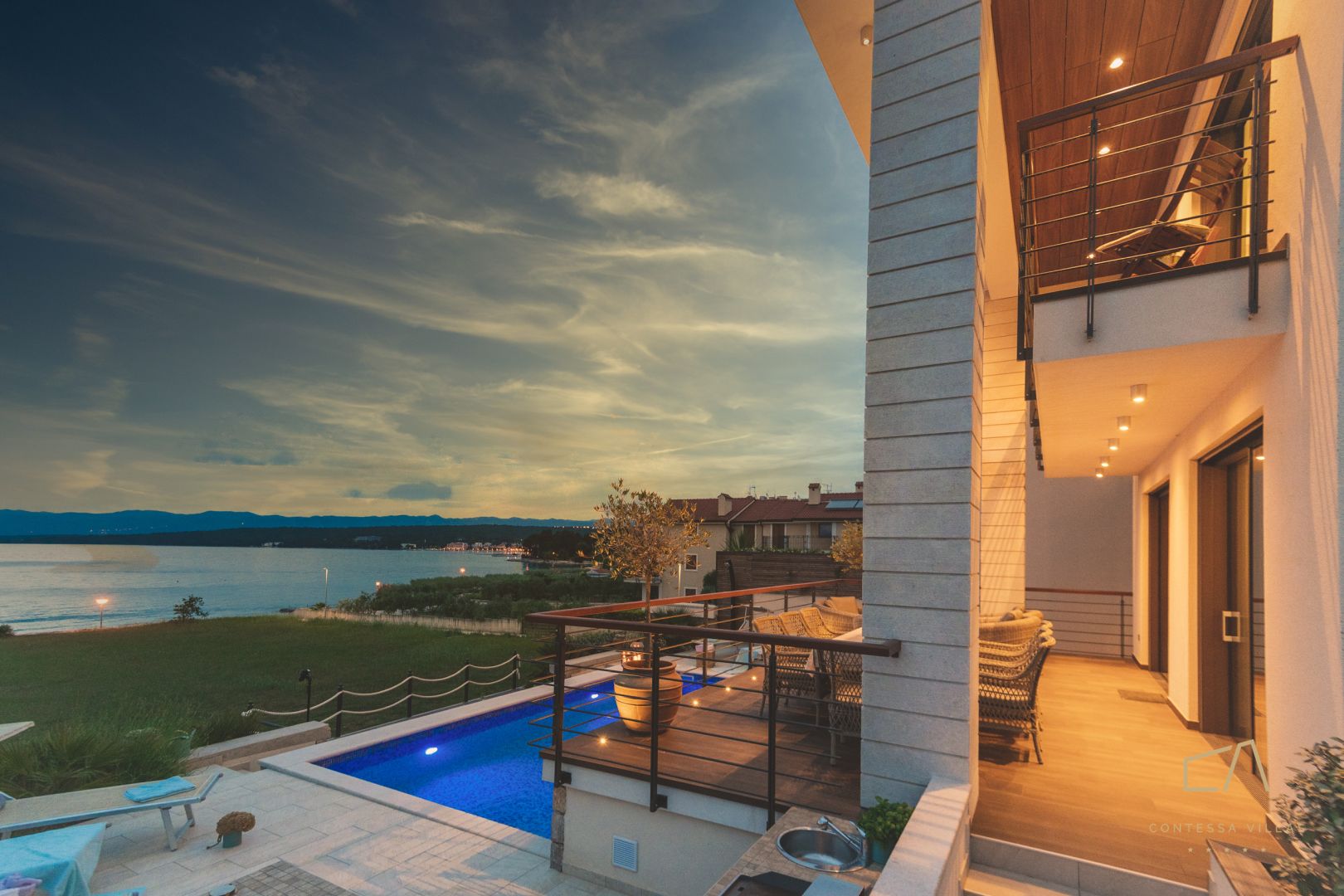 >> Villa Marconica with a sea view
Enjoy the blend of comfort and modern amenities as you reminisce about your day's exploration and plan for the next. Contessa Villas, where adventure and relaxation meet in perfect harmony.
Krk's Caves: A Symphony of Nature's Wonders
Explore the hidden depths of Krk's renowned caves, each with its own tale to tell. Then, return to the comfort of Contessa Villas, where the sea whispers the day's adventures into the sunset. Embark on your journey to Krk Island. Welcome to your dream vacation.