Built between the 12th and 15th century, Frankopan castle is one of the main signs of the early population on Krk island, at the beginning of the 12th century. The royal Frankopan family built the castle mainly for the city's defense. Some early Roman documents state that there have been signs of settlements around 50 B.C. It has three towers, a courtyard, and looooots of history to hear about! :) Here are a few things to know about before you visit.
"The Courthouse"
Courthouse, or the Square Tower, is the oldest part of the castle. Before the castle was built, the tower was used as a bell tower for the local cathedral. Besides the church bells, it was used to alert upon danger.
"The Venetian Tower"
The round tower of the Frankopan Castle is also called the Venetian Tower because it was built in the Republic of Venice era. It was finished around the end of the 15th century. There is an exhibit of the town of Krk on the ground floor from which you can find out everything about the island's rich history. When you climb up, the 4-side stunning view awaits. Definitely a must-see!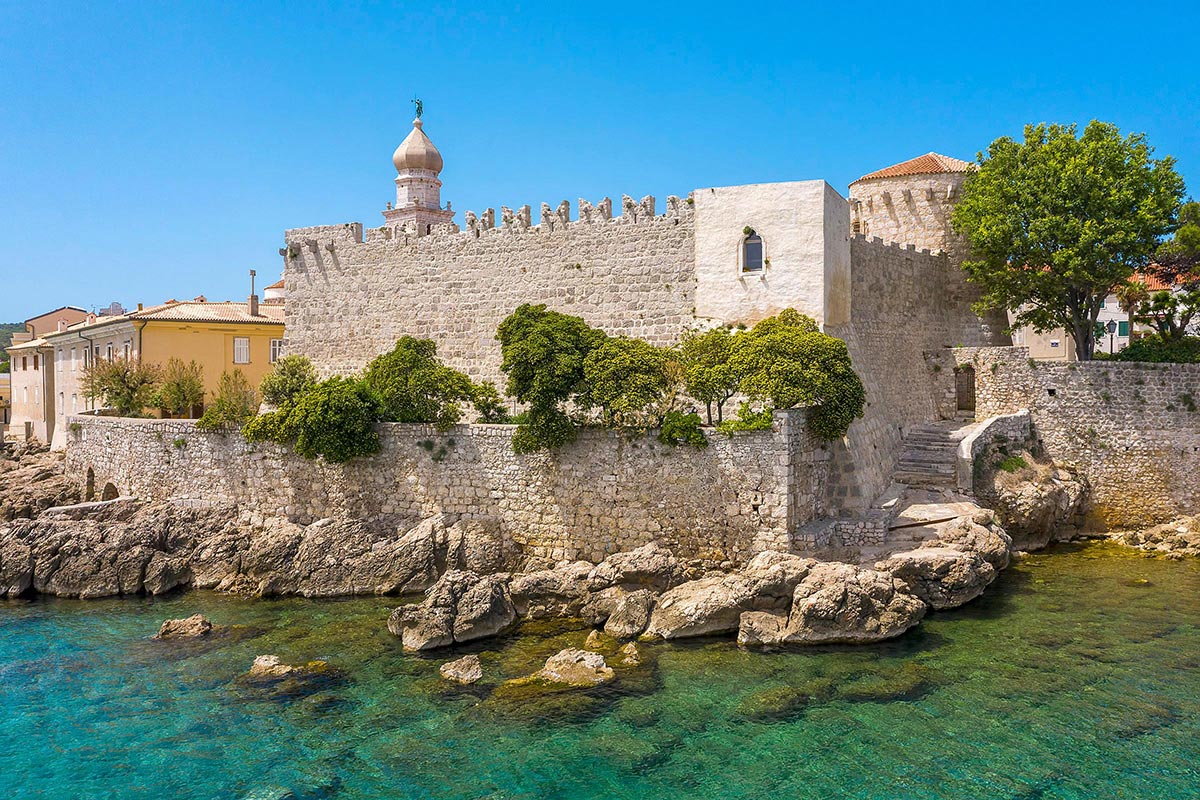 > Frankopan Castle in Krk town (image source: Island Turist Info Krk)
Other than the towers, naturally, the castle has walls around the courtyard. These walls used to hold an armory, water tank, tombstones and tons of historical relics. Walls have also been used for surveillance.
Contessa & Heritage
We are very proud of our history and heritage. Heritage is the best way to keep history alive, and our way of doing so is through heritage villas - with a glimpse of some ancient times, without which we wouldn't be where we are. We will name a few of our heritage villas, the rest you'll have to check out on your own! :)
Stone Heritage House Jure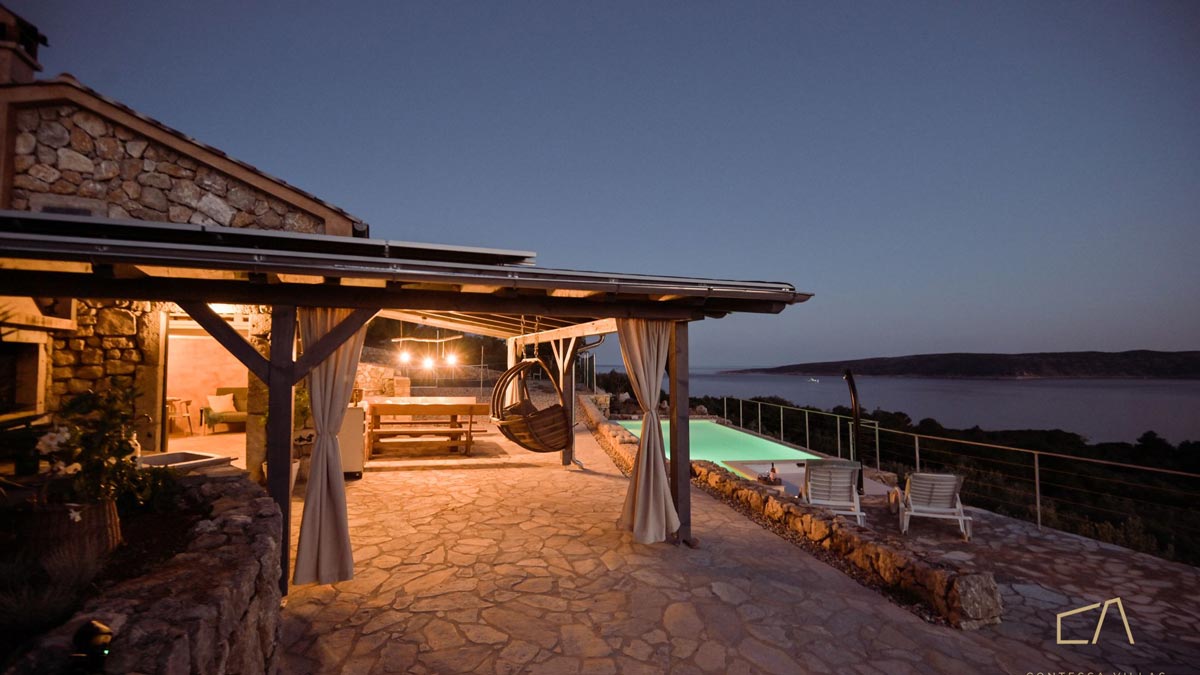 > Stone Heritage House Jure, Contessa Villas
Jure is the smallest, but one of our favorite heritage houses in the catalog. Located 600 meters above the bay, on the south-west coast of Krk, it's a spectacular spot for the best sunsets and scenic views! It's pet friendly, surrounded by olive groves and eager to welcome a lovely family (or a group) of five :) Pool included! ;)
Jerini House Stone Villa
The biggest, most luxurious, and most beautiful stone villa Contessa has in its catalog. Built upon an old stone house, upgraded with top-notch ideas and architectural solutions that made it the gem it is today. Pool, sauna, hot tub, wine cellar, fireplace, bedrooms with private bathrooms, and all the other things you could only wish for.
Sounds tempting? Check out the rest of the heritage villas, pick your favorite one and join us this year for your best vacation yet!