When deciding about holidays, it's usually a dilemma: a private villa or a hotel? Some people prefer their own peace and quiet, some prefer the company of others. Some people want to cook by themselves or dine at a different place every dine, while others seek the comfort of a buffet meal at the hotel. There's no right wrong. Holidays in Croatia are both great in a villa or in a hotel.
But…things have changed in 2020.
The year of 2020 marked our search for safe and private places on planet Earth, where we can be ourselves, without fear of covid-19 virus. People searched for isolated places to live, work and relax. Croatia was lucky enough to have small numbers of covid-cases and a big number of isolated places. Our well indented coast with thousands of bays and 1200 islands is a perfect haven for tourists seeking peace and quiet in a sunny place with a clean sea. And the position of Croatia is second to none- close to Hungary, Germany, Austria, Italy, Czechia, Poland, Slovakia, Slovenia, Bosnia and Herzegovina and Serbia. Tourist, now afraid to take risks by flying, could easily drive to Croatia and enjoy their summer at the seaside.
It's no surprise that holidays in Croatia became number one choice for many tourists from Europe. Private villas and houses by the sea were fully occupated for three summer months, while hotels saw better days. Some even stayed closed for the season. People started to prefer private accommodation to hotels offering mutual pools, meals and activities. In villas they could enjoy the pool by themselves, sunbathe with nobody unknown around and get rid of the masks for the majority of the time. They could live a normal life, hands not being sprayed with a disinfectant at every corner like in a hotel.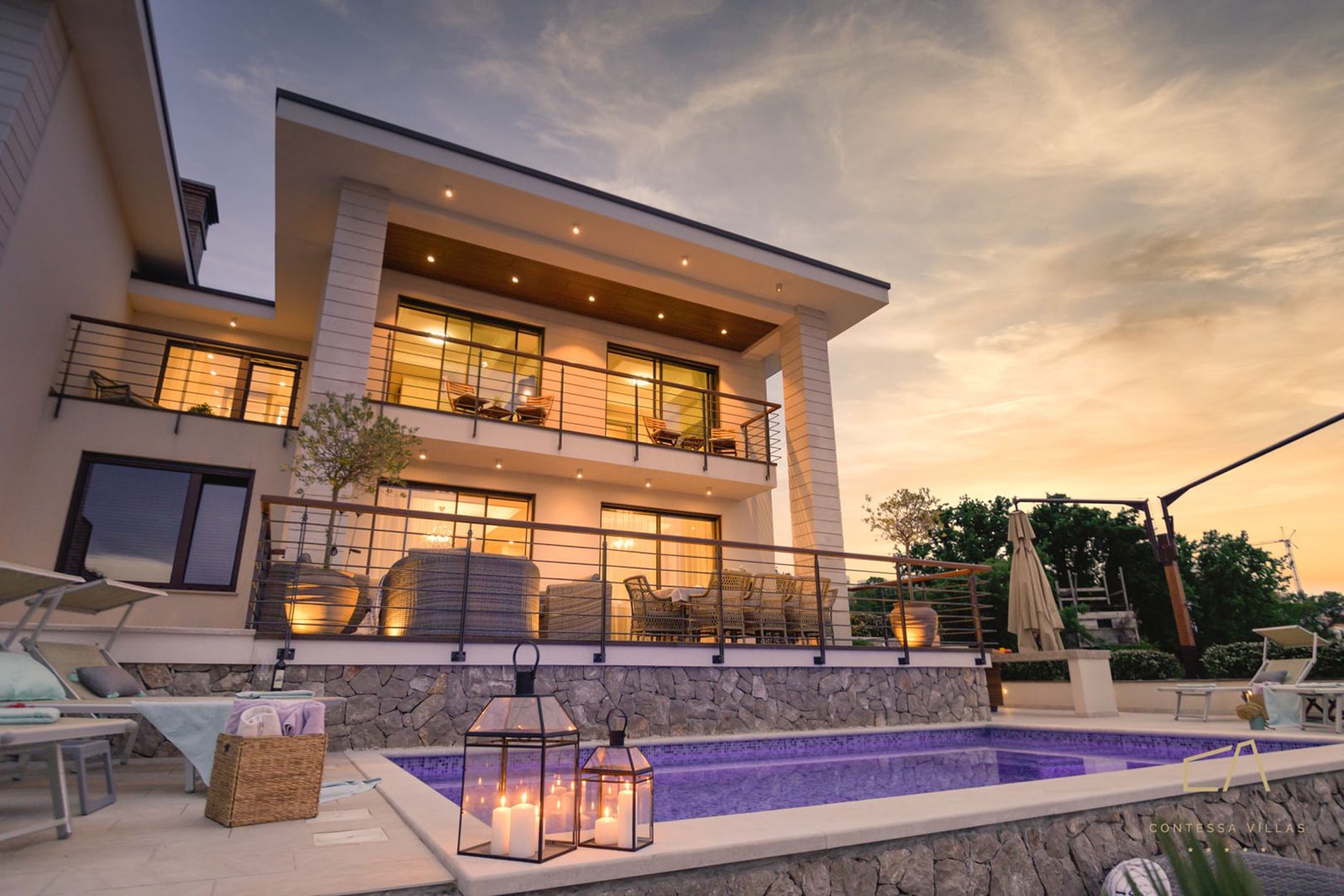 The trend is here to stay, at least for a couple of years. Villas, especially the ones with a private pool, are going to be the first holiday accommodation option for most people. Istria and northern Croatian islands, closer to the borders with Italy and Slovenia, will be even a huge hit in the next years, so think ahead.
Rent a villa in Croatia for your holiday next season now and don't miss great luxury properties where you can spend memorable time. Some of the best villas are rented a year in advance.
You can choose among small or big villas, pet-friendly villas and bike-friendly villas, new and heritage villas, those located by the sea or up the hill, offering spectacular views… let us be your choice for the next Croatian holidays.