Ready to have some fun on Krk? From traditional festivities to parties, the island offers a choice of events and activities you can take part in when you are on holiday in a luxury villa. Regardless of your chosen destination, you can always plan a trip to a town or a village across Krk for a special event on the entertainment calendar. After all, you can reach any part of the island within half an hour or so.
Events showcasing Krk tradition
Taking you back in time several centuries! There are a number of annual events across the island paying tribute to customs, history and culture of the island. For example, Lovrečeva, the Krk town fair, has almost reached its 500th edition. Taking you back to medieval times and the Frankopan era, the event takes place in the first part of August. You are taken even further back in time to the Roman period by visiting the Antiquity Days at the Fulfinum-Mirine complex near Omišalj, held in the second part of July. The location is also used for unforgettable concerts, especially of classical music.

Get an insight into traditional lifestyle by attending events such as Vrbenske užance in Vrbnik mid August or the so-called Fishermen's parties. The former are held across the island on various occasions from June through September, and include customs, music, traditional food and just pure fun. The same is true for other local summer festivities such as Malinskarske noći in Malinska.
Fun for kids
Travelling with children? Apart from water fun at the beach and the pools, Krk offers plenty of entertainment options to keep the youngest happily busy. In addition to plays for kids, there are creative workshops and mini discos across the island.
Clubbing and music festivals
Krk may not be famous for its party scene, but a variety of concerts and performances do feature in the entertainment program on the island! From Velvet festival and open-air concerts to parties in the most popular clubs in Punat, Malinska and Krk town, fans of dancing and music entertainment get their share of fun on Krk.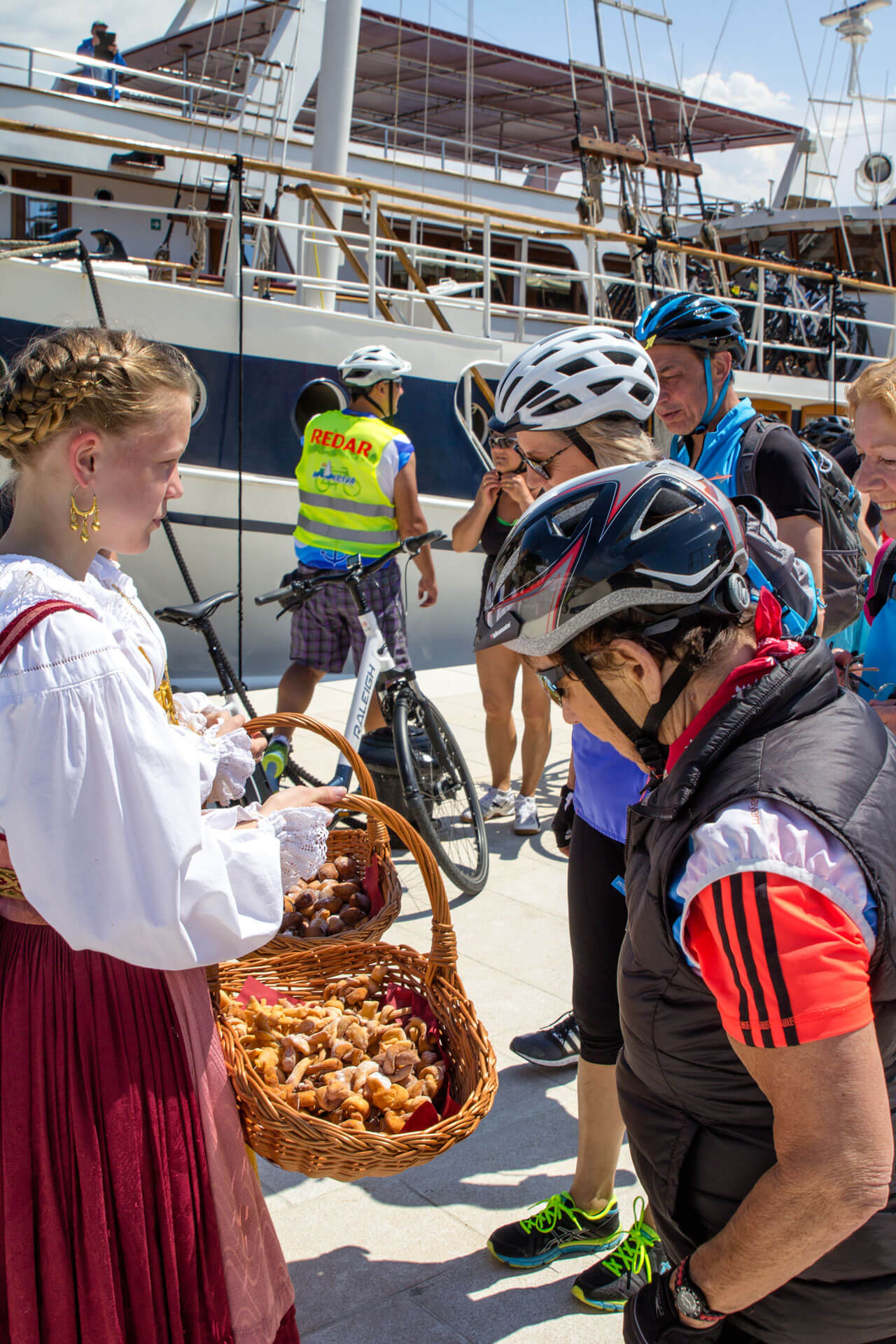 Food & outdoor off season
Delicious action! The two words perfectly sum up the nature of entertainment during the spring and autumn, even winter time. Highlighting the very best of local cuisine, events such as Krk Food Fest, Black Sheep (Cro. Crna ovca) in Baška or Krk Wine Days in Vrbnik are a great source of fun paired with authentic amazing food.
Similarly, pleasant weather and excellent conditions allow you to experience Krk by being active. Choose between hiking, running to cycling events, and feel a touch of adrenaline on your holiday on Krk.
For your entertainment - Krk
Enjoy your time on holiday on the island any time of year! Have fun in the amazing villa of your choice, check out the entertainment program of your destination and the whole of Krk, and simply join in the good times.