Ready to get the party started? Then do so on Krk! Enjoy the beach and all the island has to offer, relax in the beautiful garden of a luxury villa during the day, then dance the night away!
Krk clubbing scene
Are you a fan of clubbing? Then you may have heard about Zrće beach on Pag island or the nightlife on Hvar island in southern Dalmatia. Well, the island of Krk has also taken a step into the clubbing world. So far, the nightlife on the island has often rested on bars that also had the role of nightclubs such as Volsonis in Krk town, situated in a Roman archeological site under ground, or Club Boa in Malinska. In 2022, the town of Malinska introduced a new addition to the clubbing scene on Krk, which has already made its name.
New shiny star on the scene
Sparkling, with magnificent views! Overlooking the town of Malinska and Kvarner Bay, the Diamond Club was opened in season 2022 and it has already blown away the scene with its venue, production and program.
Modeled on the top European clubs, it was marvelously designed as an open-air arena with a stepping terrace providing a lot of space for the dance floor. Its state-of-the-art audiovisual system provides you with a fabulous clubbing experience. And that's not all.
Right from the start, the club has ensured a program with a selected list of national and international acts with excellent production support. In a few words, the Diamond Club guarantees good times in a perfect ambiance.
Diamond Club on Krk (Image source: Diamond Club)

Celeb performances & appearances

Give it up for DJ Diesel! Also known as Shaquille O'Neil, the NBA legend. Namely, he was one of the stars of the lineup at the Diamond Club in the summer of 2022. What is more, his performance prompted current NBA players such as the Slovenian star Luka Dončić to dance the night away precisely on the island.
Following his show, Shaquille O'Neil found his perfect haven of rest in a luxury villa by Contessa Villas. The magnificent Villa Prova with a swimming pool, heated indoor pool, sauna and a gym is situated mere 30 m from the beach in a quiet area in Malinska. Just a perfect place to recharge.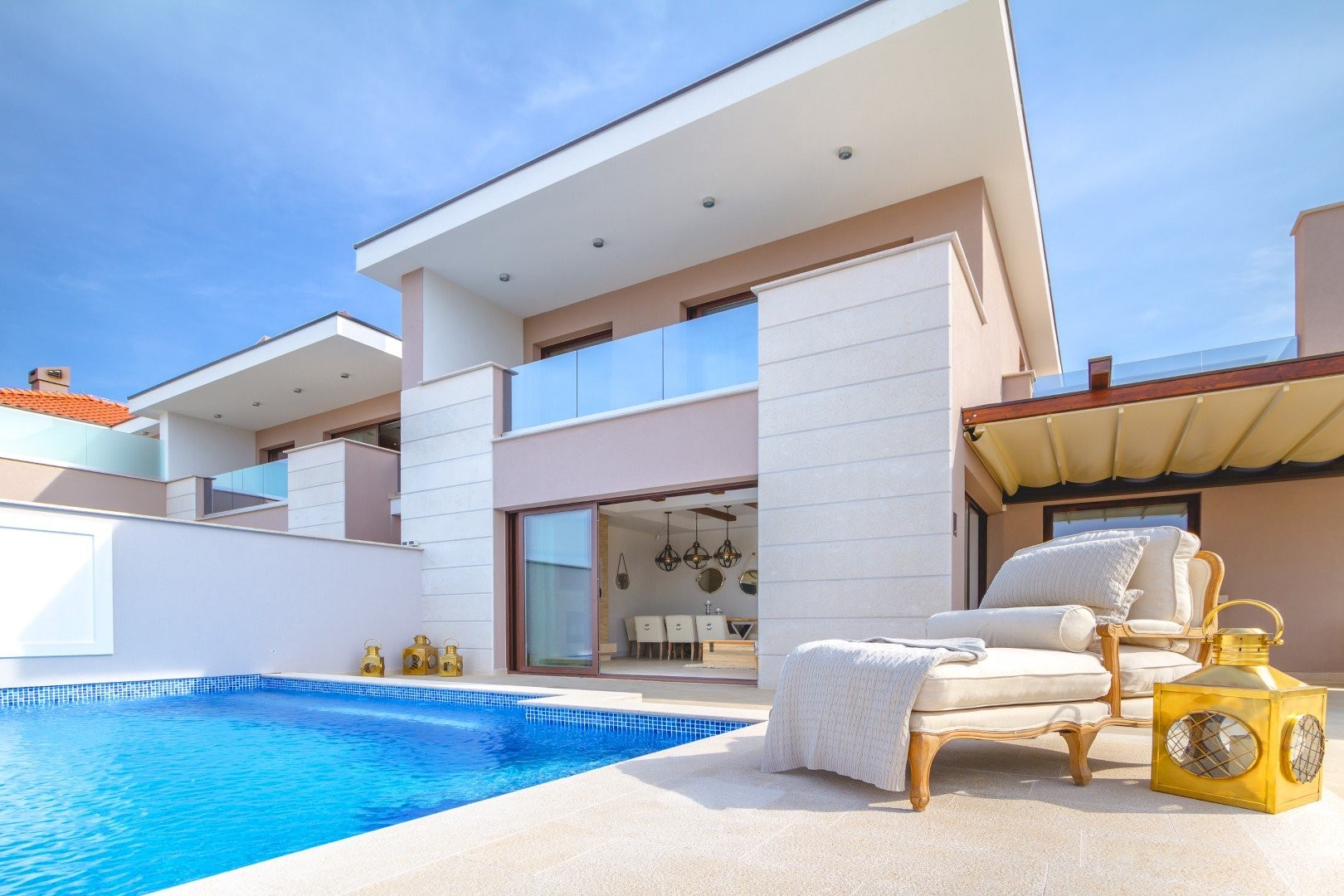 Villa Prova - luxury villa on Krk
Live it up on Krk
Feel like partying? Then keep in mind that Krk has made a step forward into the clubbing scene, and has done so in style. The island can also be easily reached and is well connected with the mainland and the motorway network, not to mention the Rijeka Airport. In other words, whenever you feel like it, you can simply pop onto the island to paaar-taay! For a longer clubbing adventure, consider staying in a luxury villa so that you can have absolute rest after dancing the night away. Over and over again, on Krk.