Krk activities for a holiday to remember! Enjoy your stay on the island and explore its diversity and beauty by staying active all the way. Do your favourite pastimes and take up new hobbies for a unique and rewarding experience on your holiday:
Cycling & hiking
Explore the magical diversity of landscape on the island on foot or by bike! With the elaborate network of trails with various levels of difficulty, length and elevation profiles, cycling and hiking are among the most popular activities on Krk. Trails such as Camino Krk allow you to get to know the entire island. Lovely experiences await you every step of the way - from wine tasting in a vineyard near Vrbnik to reaching the highest peaks with spectacular views. Before picking a route and setting off, study the available trails on Krk Bike and Krk Hike apps on Google Play or Apple Store.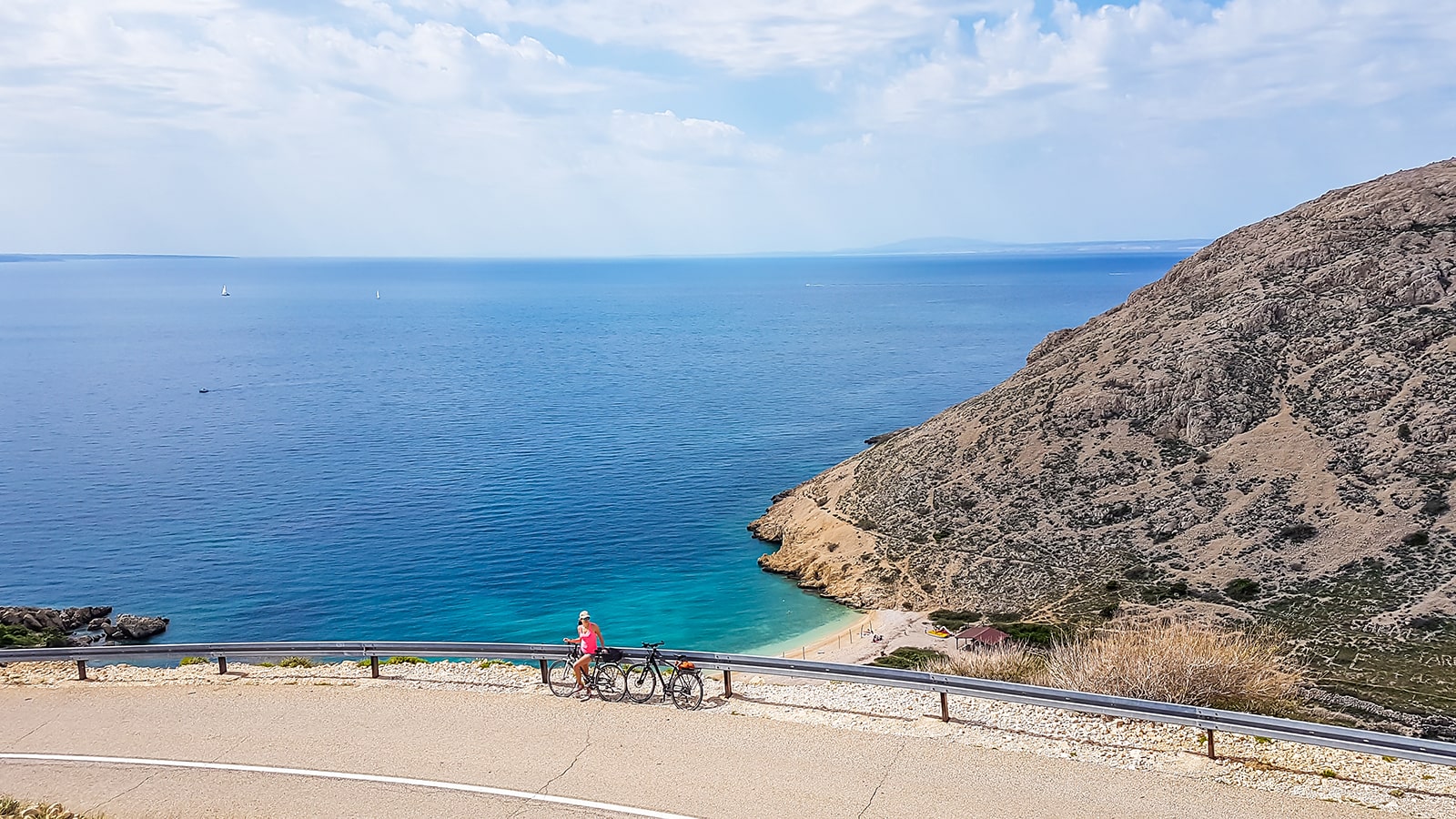 Diving & snorkelling
Take a look at the fascinating world of the sea beneath the surface! Go snorkelling in the transparent waters around the island or explore even more by scuba diving. Diving sites around and near the island include shipwrecks, underwater cliffs and caves along with magnificent sea creatures. Apart from these exciting activities Krk offers you a unique chance to take a walk on the seabed in the Underwater Park Punat.
Water sports & adventure
Sun, sea ... and sports. Hop on a SUP board or in a kayak and paddle along the coast. Get a rush of adrenaline by speeding on a jet ski, water skiing or parasailing. How about taking up wakeboarding in Punat? Krk offers thrilling activities both at sea and on land. For example, Zipline Edison takes you for a 'walk in the treetops' and promises great adventure and fabulous views of the island.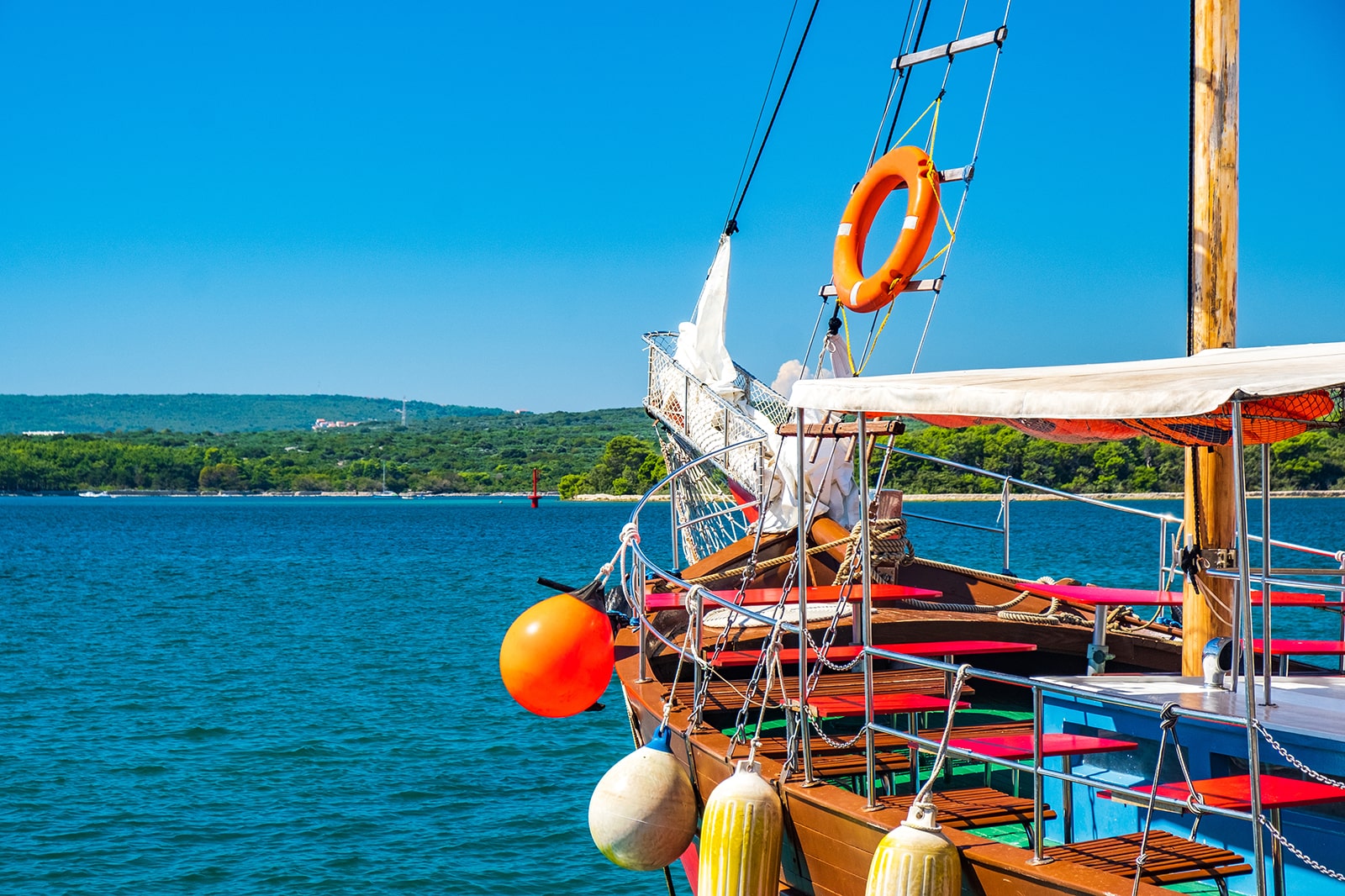 Sailing and boat trips
Embark on a trip of discovery of hidden beauties along the coast of the island. Rent a (speed) boat and sail off at your own pace exploring the Krk coast with its magnificent hidden beaches. After all, some of them such as Vela Luka or Golden Bay (Velo Čelo) are reachable only by boat. You can also choose among the numerous boat trip options available. Experiencing sailing is definitely one of the top activities Krk has to offer.
Sightseeing with a twist
Actively explore the island and combine sightseeing with memorable experiences! Hike along the Baška Glagolitic Trail to discover the letter of the old Croatian alphabet and learn about the beginnings of Croatian literacy. Discover the impressive formations in Biserujka Cave, then head to Soline Bay for some healing mud. Visit the clifftop towns Omišalj and Vrbnik or the hilltop town of Dobrinj and stop by local farms and restaurants for delicious authentic food and žlahtina wine. Take a walk in the historical core of Krk town and enjoy the quiet green oasis of Košljun islet.
Top activities on Krk for a great holiday
Enjoying Krk all the way! Regardless of the place where you decide to stay, the island of Krk has a lot to offer. So, pick activities that appeal to you and take up new hobbies to add excitement and fun to your holiday.