Treat your taste buds to a rhapsody of unique flavours! Visit the top restaurants on Krk island and delight in amazing specialties of the local cuisine prepared with seasonal and locally sourced ingredients. Enjoyed in a beautiful Mediterranean setting, such an exceptional meal is sure to become a fond memory. So, take your pick among the top restaurants on the island:
1. Mulino, Malinska
Where luxury meets tradition... With a perfect location by the sea and a lovely view of Kvarner Bay, Mulino is a great restaurant for you to try creative interpretations of traditional Krk cuisine. Top specialties include delicious meat, fish and seafood dishes as well as savory pasta and pizza.
2. Rivica, Njivice
Take a seat on a terrace overlooking the port in Njivice for one fine meal! Rivica is a family-run restaurant where you can enjoy authentic Mediterranean dishes, including modern interpretations of regional specialties. Creating excellent food for three quarters of a century, Rivica is rightly considered one of the best restaurants on Krk.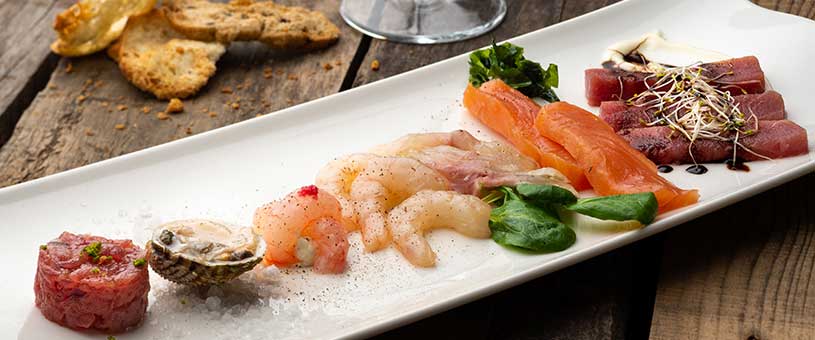 3. Galija, Krk town
Mmmm, delicious šurlice pasta with shrimps... and more. Try out a selection of amazing Krk dishes or grab a bite of pizza in Galija. Conveniently situated in the historical core of Krk town, the restaurant has a traditional flair and offers great food.
4. Citta Vecchia, Krk
As you are wandering the narrow cobbled streets of Krk town, stop by Citta Vecchia for a delightful meal! It is one of the best restaurants on Krk island for all fans of seafood specialties. Still, it also offers other regional dishes made with locally sourced ingredients.
5. Nada, Vrbnik
Raise a glass of amazing local wine žlahtina and toast to a remarkable meal! Situated on top of a cliff in Vrbnik, the restaurant has a spectacular view in addition to delicious food. It offers authentic Mediterranean food with outstanding seafood dishes such as the famous Kvarner shrimps or šurlice pasta with squid sauce.
6. Mala Luka, beach near Baška
Looking for Krk restaurants where you get to experience the freshest fish there is? Then head to Mala Luka - a kind of a fishing hut on a beach near Baška. Go for a swim, relax on the beach and use the amazing opportunity to delight in grilled fish caught that very same day.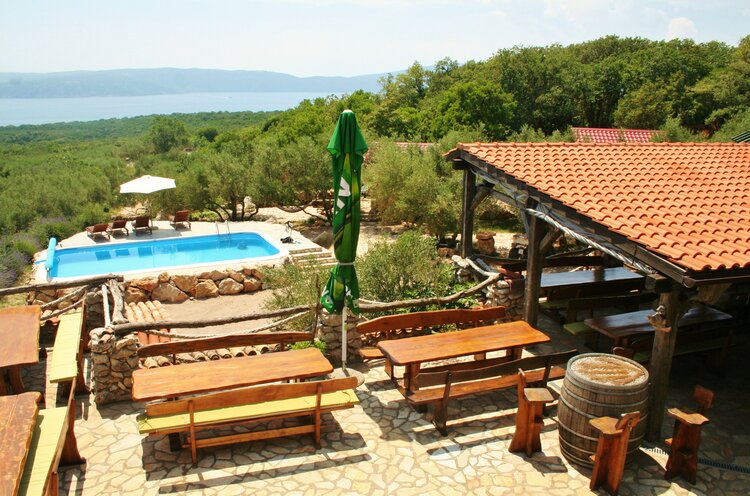 7. Dvori svetog Jurja, Vrh near Krk town
Experience the magic of Krk countryside by visiting Dvori svetog Jurja! Apart from the traditional island feel and an amazing view of the sea, the restaurant welcomes you to wonderful tastes of Krk cuisine, including cheese and prosciutto, fresh fish and outstanding meat.
Culinary experience to remember
Excellent seafood and fresh fish, locally sourced meat and vegetables, authentic pasta that beautifully completes the meals... and a glass of žlahtina wine! Regardless of your food preferences, top restaurants on Krk offer you a selection of amazing dishes your palate will greatly appreciate. When savored in a beautiful setting with your favourite people, Krk food is sure to become one of your favourite experiences on holiday on the island. So, cheers and enjoy your meal!